Quick Links
Although we do repair most cameras and lenses from the 1920's to present day we have Information pages on specific equipment for repairs or servicing and cleaning.

Canon

Nikon

Leica

Olympus

Rolleiflex

Digital

Classic Cameras

Camcorders

If you can't get into our shop then why not post your repair in. We can post it back to you UK & EU.
Why not download our booking-in form, it helps to speed things up and can be viewed and printed out in Word or WordPad. It also has some useful posting and packing information.



Booking-in Form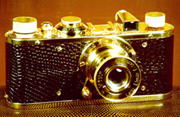 Click on the images below for a larger map view












Company Information





Who are we?


Established in 1948, we are repairers of photographic equipment - Cameras (modern and old) - digital, 35mm, 120 (6x4.5cm, 6x6cm, 6x9cm), 126 and plate - Lenses (auto focus or manual focus) - Camcorders (digital and analogue models) - Meters - Slide projectors - Binoculars and Telescopes.



Where are we?


Our shop, workshop and reception are situated in Liverpool city centre (see 'contact information' for address or the Questions page for more detailed information). The nearest underground station is Moorfields (about 4 to 5 minutes walk), Lime Street is the nearest main-line station (10 to 12 minutes walk), car parking can be found around the city, most streets have 'pay and display' including Cheapside.



Sending a repair to us?


You can book an on-line courier or use the Post Office to send in your repair.
Customers outside the UK please contact us for shipping details before you send it.
If you are going to send a repair to us then why not download our booking-in form, it helps to speed things up and can be viewed and printed out in Word or WordPad. It also has useful posting and packing information.



What else do we do?


We sell modern and classic second-hand cameras, lenses and accessories. New binoculars, telescopes, spotting-scopes, microscopes, tripods, and optical equipment. We have an optical website for telescopes, binoculars, spotting-scopes and accessories - sales and service - www.ukopticalsolutions.co.uk



Our opening hours are…


Monday to Friday - 10am until 5.00pm.
Saturday - 10am until 12noon (except Easter and Christmas).
Sunday - Shop closed, on-line shop and emails always open.

Other Services
Sensor cleaning service for all DSLR cameras and compact digital cameras. See our sensor cleaning information page below.


Sensor Cleaning
We sell a wide range of
binoculars and telescopes.
See our optical website.

Optical Website
Large range of night vision equipment available from
Yukon and Cobra.


Night Vision Website
We can supply insurance
estimate reports.
Please contact us for details.
Contact Information



Newton Ellis & Co.
29 Cheapside
Liverpool
L2 2DY UK
0151 236 1391
0844 870 1391
email us